Tracked off-road vehicle R/C Mould King 13036 - Techinque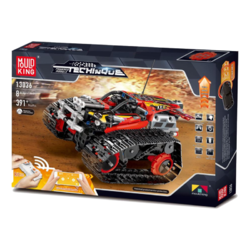 | | |
| --- | --- |
| Manufacturer: | Mould King |
| List Number: | MK-13036 |
| EAN: | 6972316260369 |
| Availability: | Sold out |
| Price excluding VAT: | 583 CZK |
| | 706 CZK |

CONTROL
The control is possible via a smart phone with Bluetooth (it is necessary to install the app). If your phone does not support the Mould King app, you can use the included full-featured controller.

WHAT IT ALL CAN DO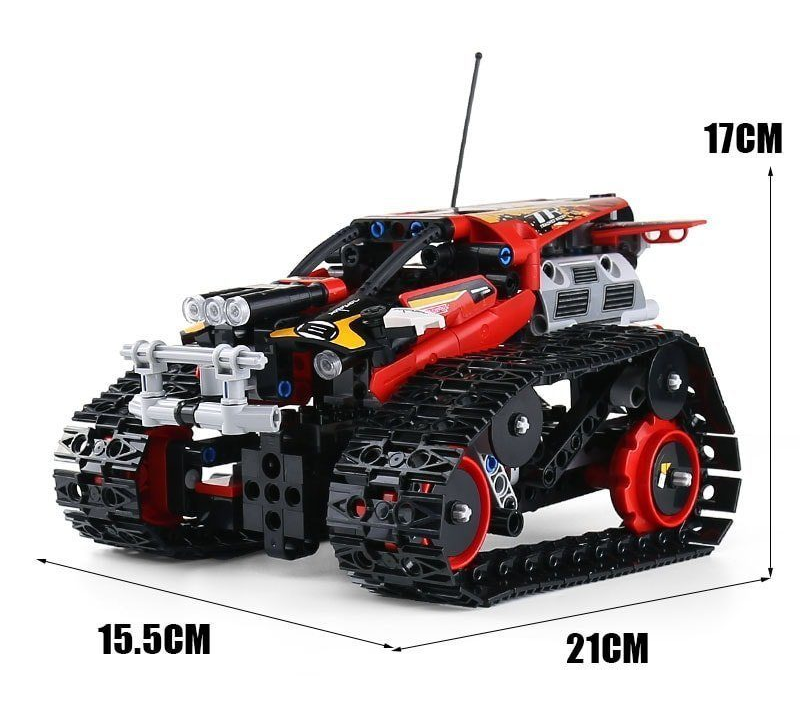 Assembly
Assemble the car from 391 parts according to the clear instructions. The assembled model measures 21 cm long, 15.5 cm wide and 17 cm high.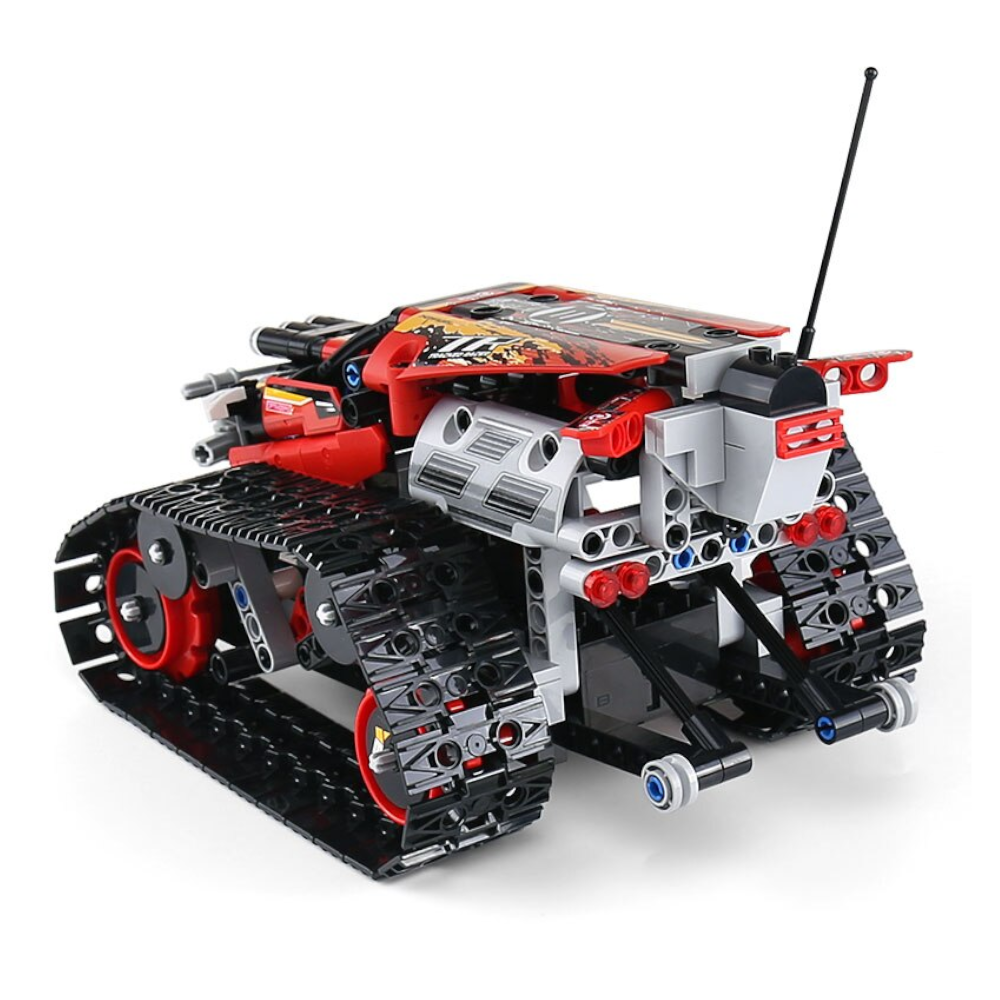 Driving
The model goes forwards, backwards, rotates 360° and can do it quite fast :-).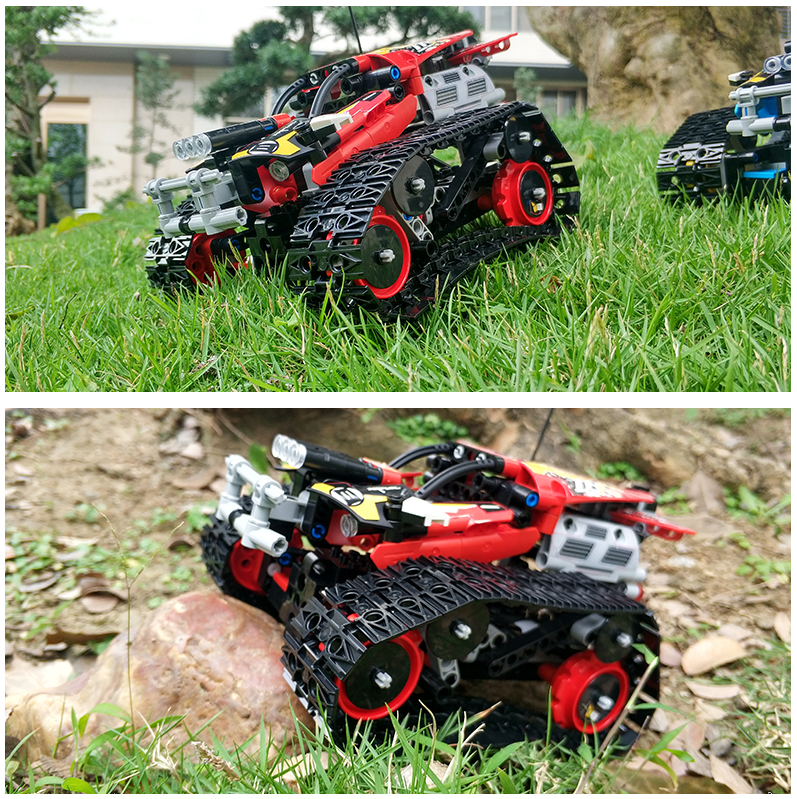 Off road
Overcomes large obstacles thanks to tracks in the running wheels.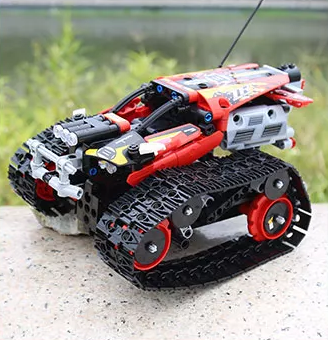 Lots of fun
It lasts 10-15 minutes per charge depending on the difficulty of the terrain, but the fun doesn't stop there. Plug in the charging cable and once the built-in battery is charged, you're ready to go.
PRODUCT VIDEO
https://www.blockshop.cz/