Escort Space Frigate Nebulon-B Mold King 21001 - MK Stars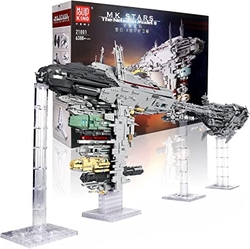 | | |
| --- | --- |
| Manufacturer: | Mould King |
| List Number: | MK-21001 |
| EAN: | 6972316269010 |
| Availability: | Sold out |
| Price excluding VAT: | 4 587 CZK |
| | 5 550 CZK |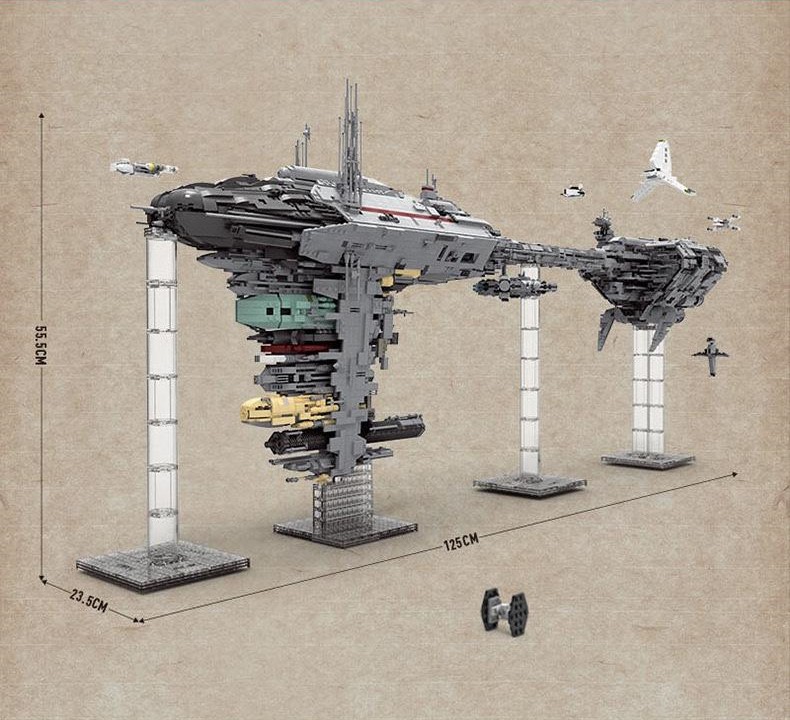 Assembly
The kit is assembled from 6388 quality blocks according to the clear instructions. After assembly, the spaceship is really big - it measures 125 cm in length, 23.5 in width and 55.5 in height.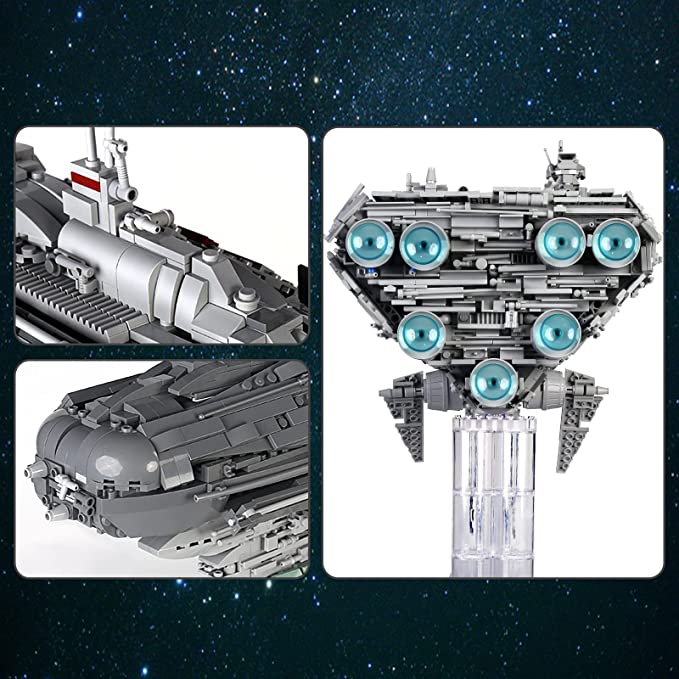 Quality
The frigate is well made with a lot of details. The shape, design and all parts are faithful to the famous sci-fi movies.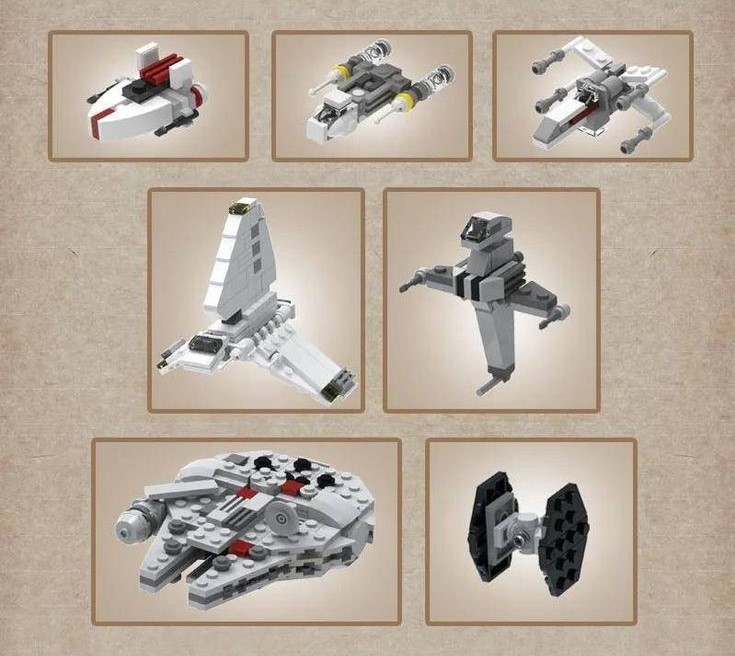 Accessories
In addition to the big ship itself, the kit also includes 7 different smaller fighters that perfectly illustrate the atmosphere.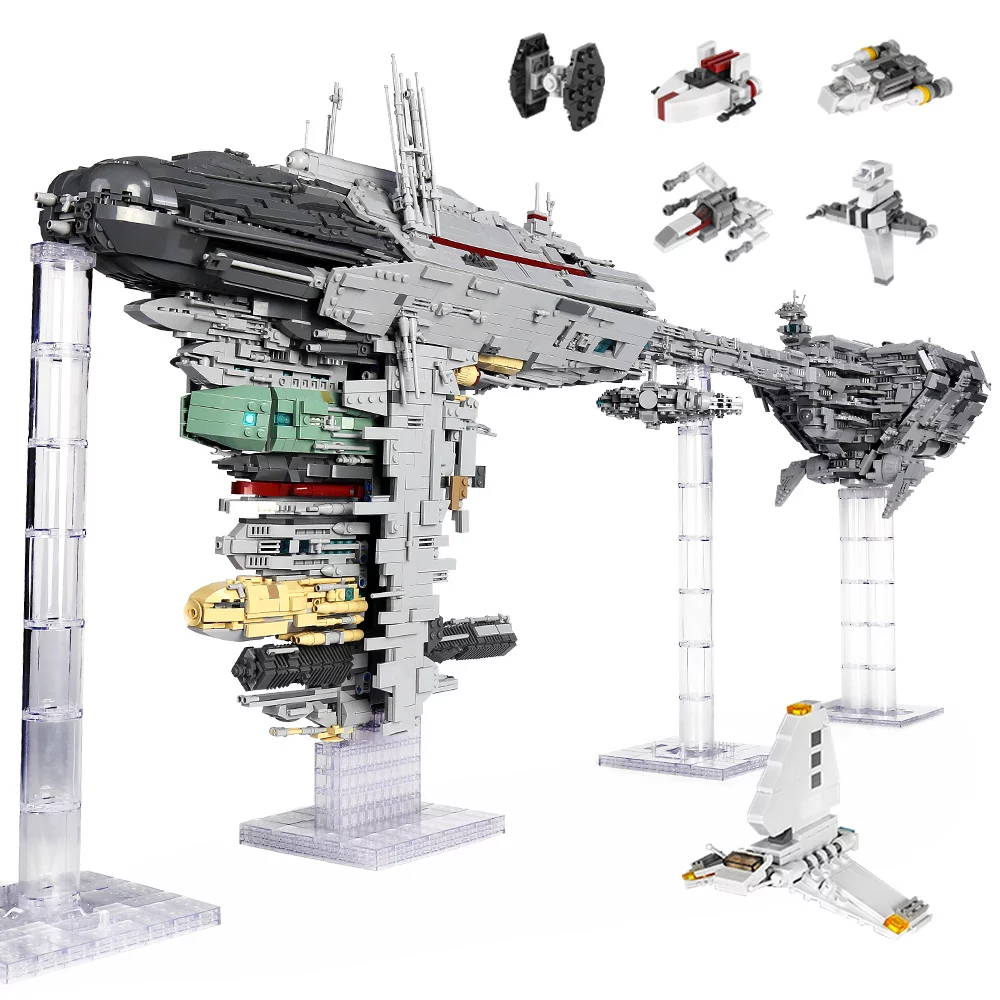 Design
The boat is mainly used for exhibition. And believe me, it does its job perfectly! It will stand out wherever you display it. Whether it's the living room, the nursery or the hallway.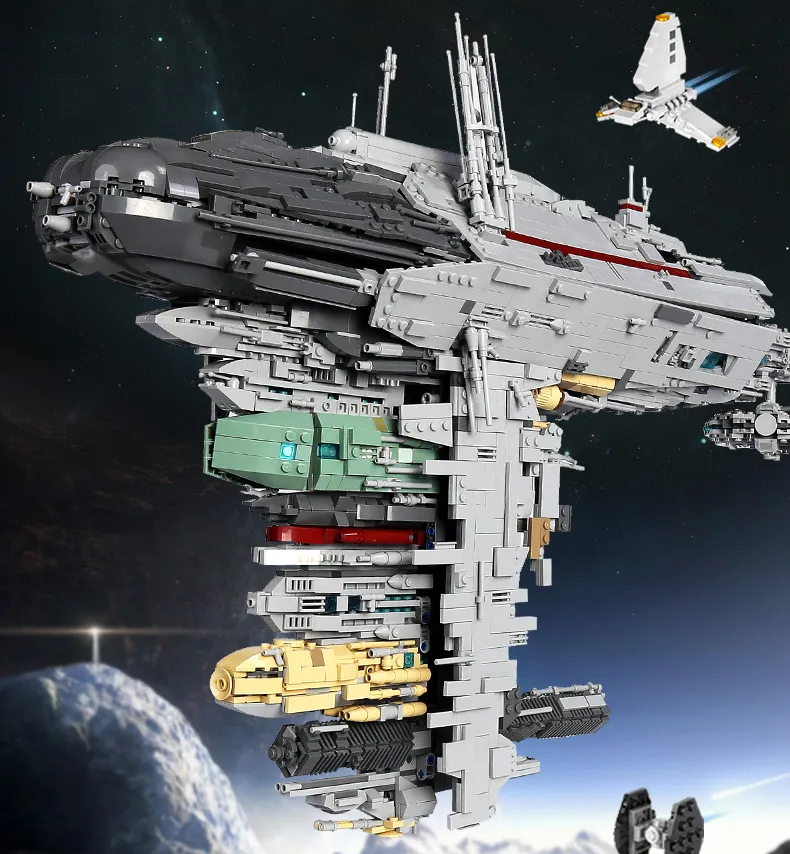 Technical parameters
Although the spaceship is a product of the imagination of science fiction enthusiasts, the Nebulon-B class ship also has set technical parameters and they are impressive:
-built by Kuat Drive Yards
-shield resistance 800 SBD
-Armament 7x turbolaser + 3x heavy turbolaser + 1x missile barrel (10 missiles)
-Passenger capacity up to 150 soldiers
PRODUCT VIDEO
https://www.blockshop.cz/